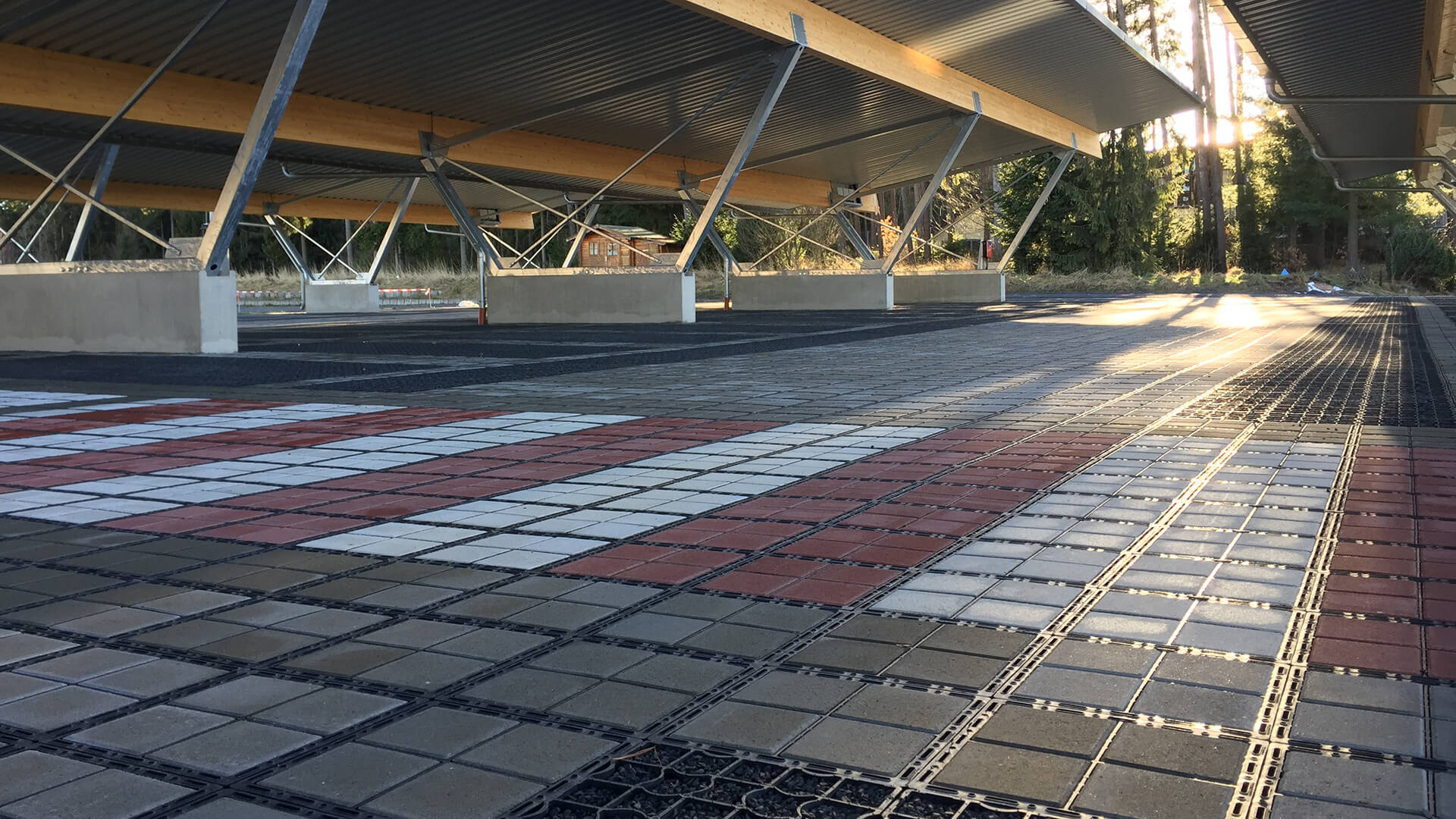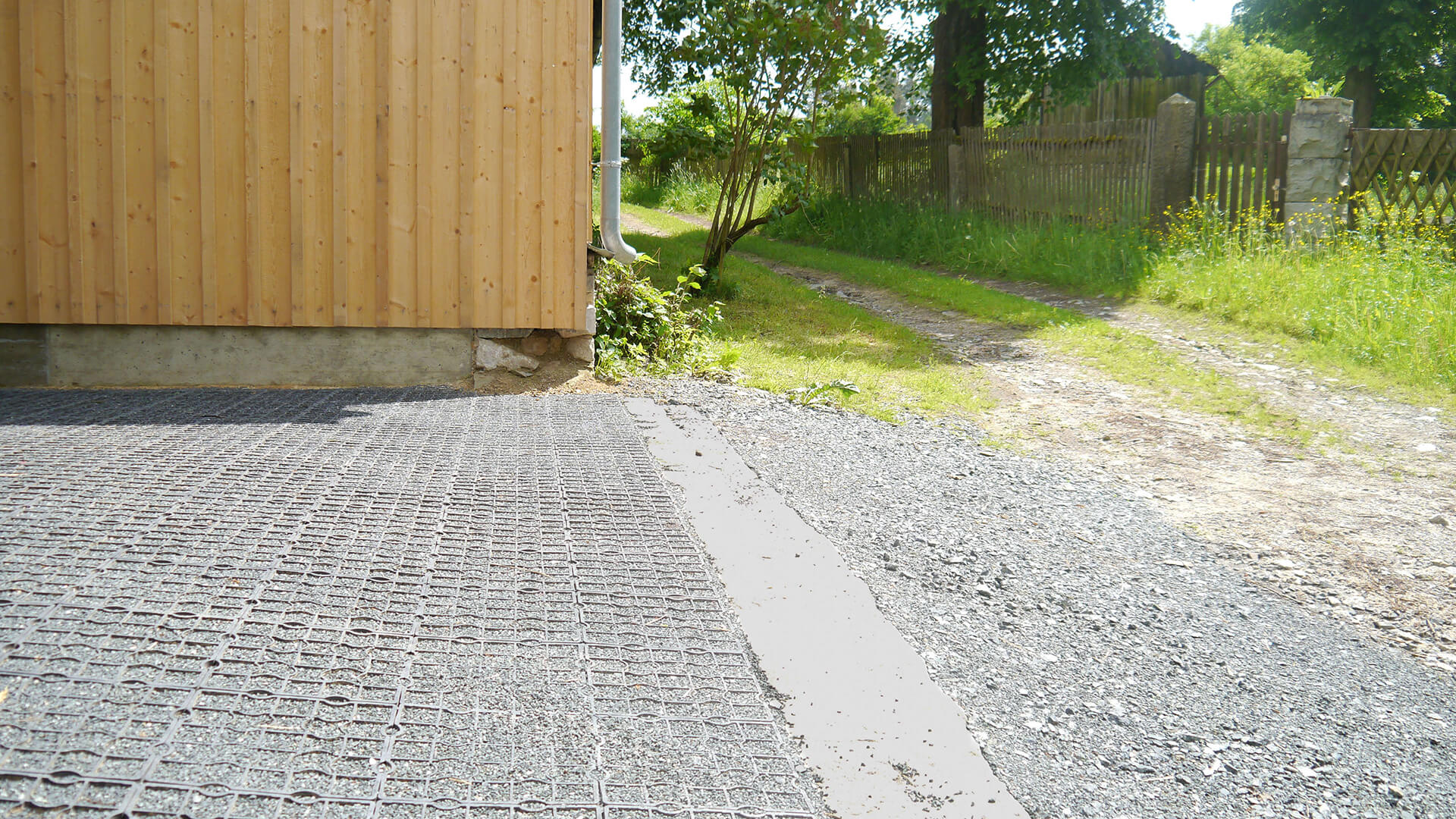 A sustainable solution for permeable driveways and pathways.
Access without puddles, ruts and trip hazards.
A water permeable construction method is ideal for pathways and access roads as well as permeable parking areas. Frequent (and excessive) use often leads to damage to the topsoil, which shows in ruts and puddles.
This automatically results in increased effort and higher costs for care and maintenance!

Our ground reinforcement systems allow for such areas to be stabilized and reduce the costs for regular upkeep and renovations. ECORASTER ensures that pathways and access roads can withstand the requirements of daily use.
One of the most popular applications worldwide.
The different filling options and possible combination of E50 with Bloxx units translates into creative freedom. With our matching accessories such as curved elements, angle elements and markers, many projects can be perfectly adapted to fit requirements and rapidly implemented. Thanks to OECD-certification, our systems may also be used in areas which are subject to environmental protection.
ECORASTER is a hassle-free and durable solution for challenging applications such as fire department access areas.
Our product recommendations for driveways and pathways