ECORASTER A50 – the ground reinforcement system for slope stabilization.
The perfect ground reinforcement solution for steeply sloping ground.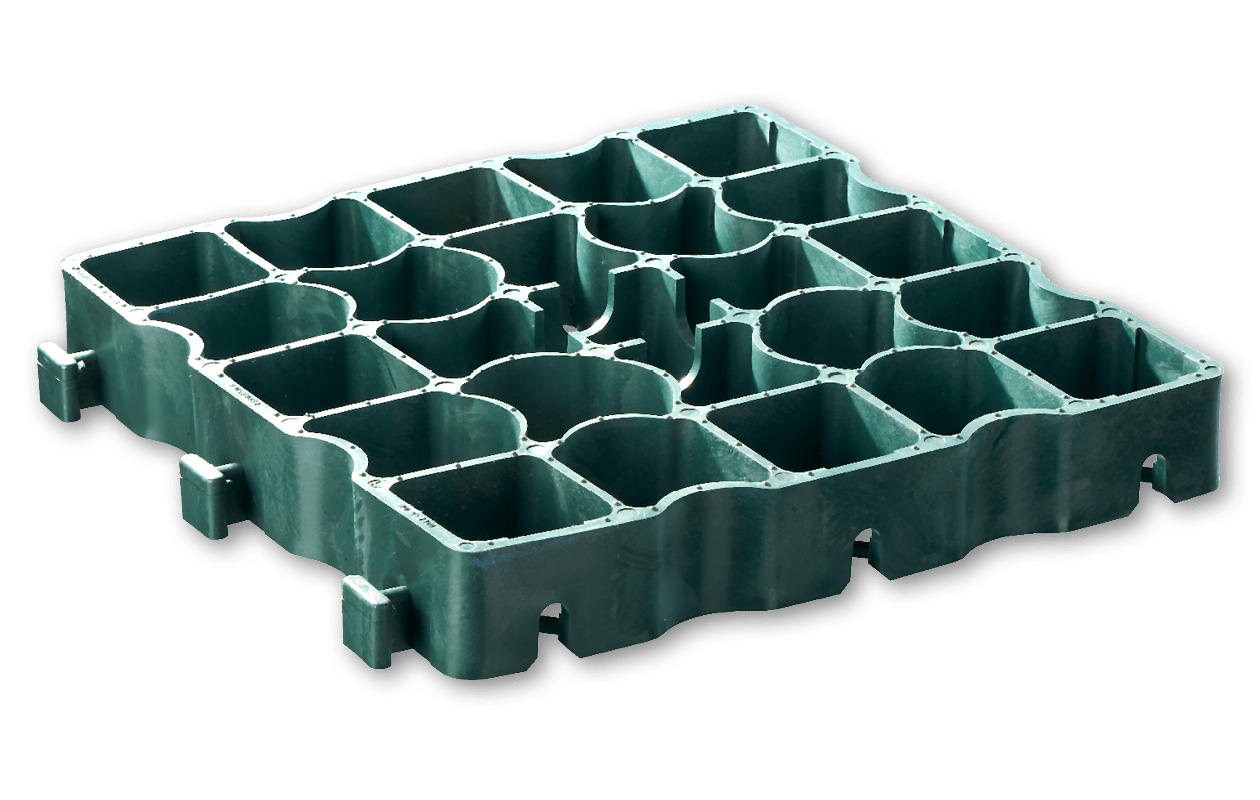 Product description
Our ECORASTER A50 allows you to reinforce inclined surfaces in a safe and cost-effective manner. For construction projects with steep inclines or gradients in particular, the use of additional reinforcement with ground nails or earth pegs is mandatory. Specially designed indentations on the reinforcement elements allow for the easy and flush positioning of ground nails.
Please note: The installation of system components and ECORASTER A50 elements in sloped areas cannot follow standard installation instructions.
We would be happy to discuss your specific project in detail.
Dimensions:

33 x 33 x 5 cm | 12.99 x 12.99 x 1.97 "

Wall thickness:

up to 5 mm | 0.19 "

Weight per piece:

0.98 kg

Weight per m²:

8.82 kg

Material:

LD-PE, recycled

Area per pallet:

57.33 m²
Regularly tested and certified