ECORASTER Bloxx – with intelligent drain channel.
For swift and permeable ground stabilization that looks like paving.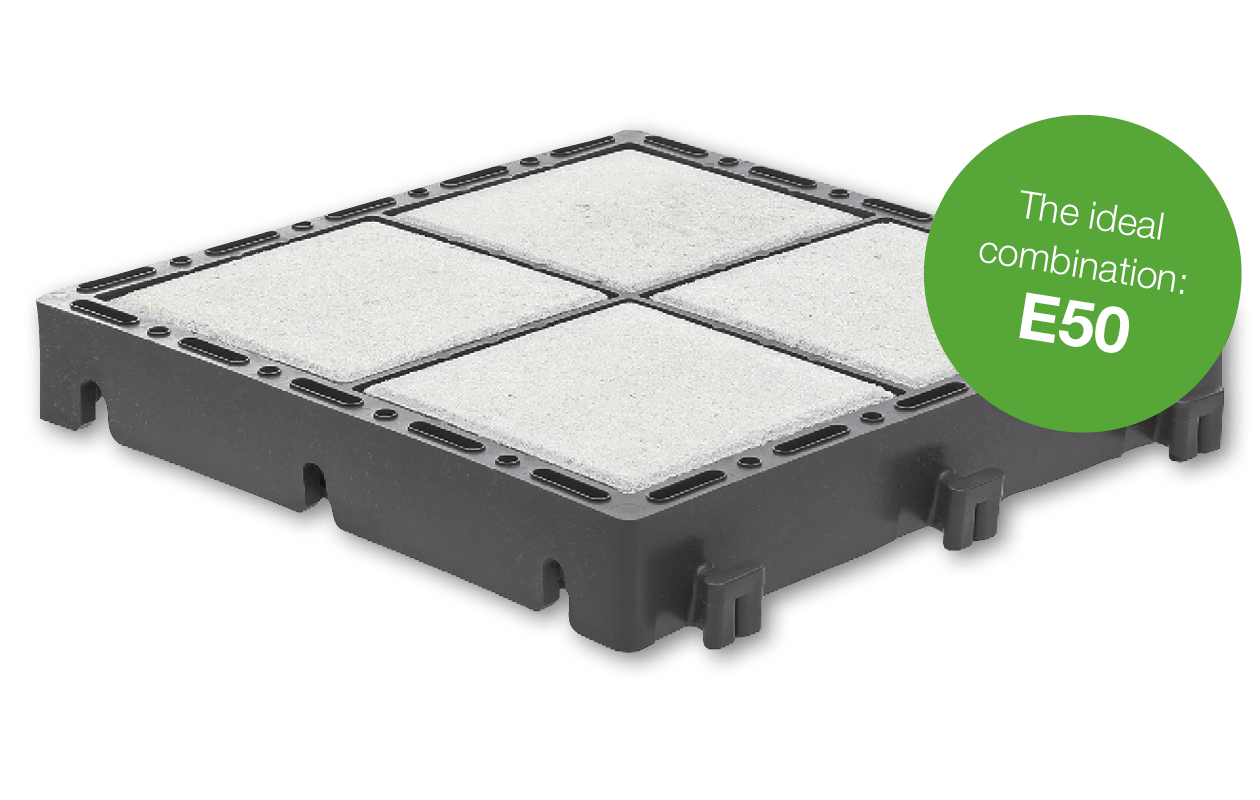 ECORASTER Bloxx works like a retaining frame for the concrete slabs and features an integrated anti-clog drain channel. As well as quick installation, this ensures consistent drain characteristics and allows rainwater to drain away quickly. The differently colored stones - rubber or granite are also available on request - allow for creative project design.
Please note: If the 2x2 Bloxx element is too "wide" for you: Bloxx is also available in a 1x2 version. This is ideal for adding curbs to parking spaces or footpath markings.
ECORASTER Bloxx is inter alia protected by German Utility Model 201014106285, Polish Utility Model W.124709; US-Patent 10094073, European Patent Application 3237682 and further applications outside of Europe.
Dimensions:

33 x 33 x 5 cm | 12.99 x 12.99 x 1.97 "

Wall thickness:

up to 5 mm | 0.19 "

Weight per piece:

0.78 kg (excl. concrete blocks)

Weight per m²:

7.02 kg (excl. concrete blocks)

Material:

LD-PE, recycled

Area per pallet:

57.33 m²
Regularly tested and certified
Parking lots

Fire department access areas

Logistics, parking, storage areas

Driveways and pathways