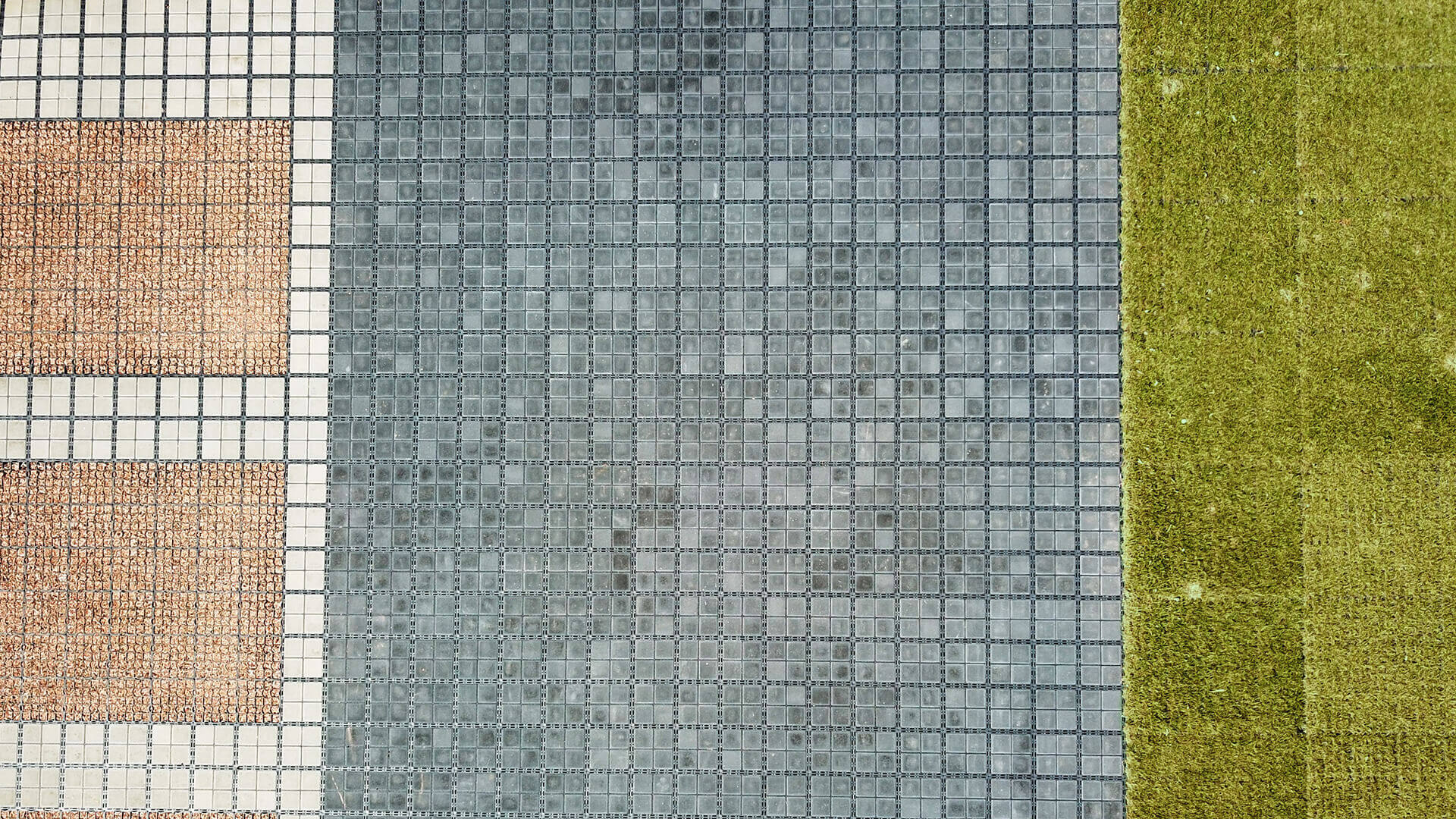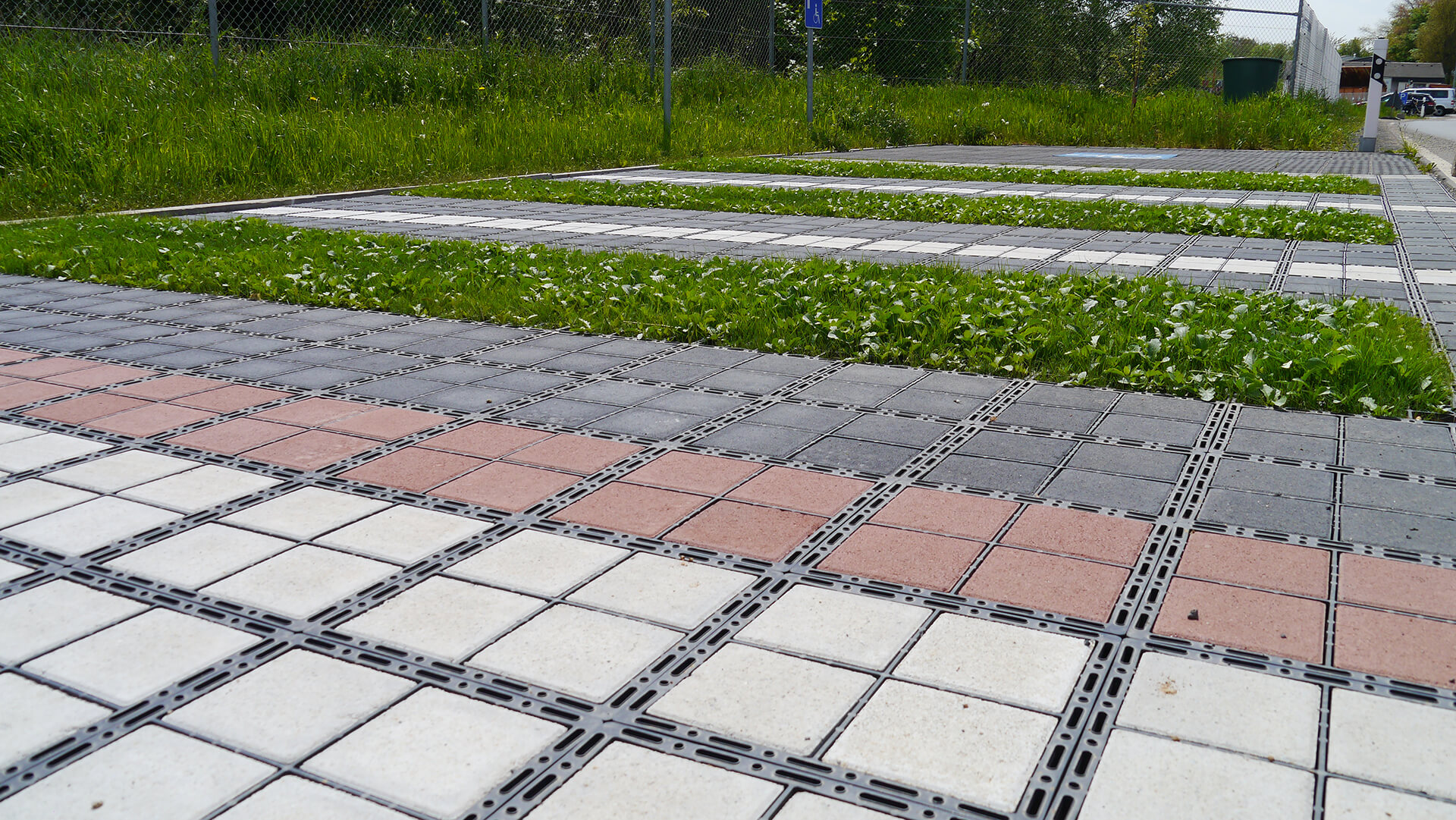 A permeable solution.
ECORASTER is a hard-wearing and sustainable ground reinforcement system for the stabilization of permeable ground, which has been developed, manufactured and enhanced by our company for more than twenty years. Thus, we epitomize ground reinforcement solutions and prove every day that durable surfaces can be ecologically friendly and affordable. Thanks to our range of different ground reinforcement elements and innovative accessories, our systems can be used in almost any application, particularly in gardening/landscaping and civil engineering, for equestrian sports as well as forestry and agricultural applications.
+
Material
Recycled LDPE
100% environmentally neutral
20 year guarantee on material
+
Filling options (E50)
ECORASTER Green
ECORASTER Microgreen
ECORASTER Mineral
+
The ideal combination
E50 and Bloxx
+
Filling options (Bloxx)
Concrete, granite or rubber blocks (available in different colors, please contact us for details)
+
Wall thickness
Available from 2.5 to 5 mm
+
Safety composite
36 snap tabs per m²
High shearing strength
+
Highly durable
Pressure-resistant up to 800 to/m² (DIN EN 124:2011)
axle load up to 20 to (DIN 1072)
Highly durable
Thanks to the safety composite system, ECORASTER evenly distributes occurring forces across the entire area. Our high-quality materials guarantee high load values (DIN 1072/20 to axle load). The durable and weather-resistant material can withstand loads of up to 800 to/m².
Permeable
Areas covered with ECORASTER retain the natural rainwater retention properties of the ground and are classed as "permeable" so that precipitation taxes can be reduced. Expensive leveling or drainage work is usually avoided.
Creative
ECORASTER systems can be enhanced with a range of different filling options: Vegetation, gravel or modern concrete paving blocks. A unique feature is the seamless combination of E50 with Bloxx elements, which combines different fill materials with concrete paving without breaking up the composite structure.
Stability for any terrain
Depending on the base and application, ECORASTER elements adapt to the natural surface like chain mail (e.g. erosion protection) or form a stable and level layer for pathways and parking spaces. The proven safety composite system provides robust and secure ground reinforcement at all times.
Simple installation
Our systems are easy to install without the need for heavy machinery. With light foot pressure, the connecting pins on the reinforcement element easily snap into the safety composite system and form a solid unit, allowing you to cover 1.33 m² with one click. Thus, you can install 80 m² per hour on a correctly prepared base.
Manufacturing
ECORASTER ground reinforcement pavers are made of recycled plastics. We are operating one of the world's leading plastic recycling plants, variations of quality and price get precluded. Our ground reinforcement system is 100% engineered in Germany. We are manufacturing in Germany, as well as at other close to the market production sites.
The quality
Every ECORASTER ground reinforcement element is a certified, high-quality German product: durable, UV- and weather-resistant (-50/+90°C). Our customers value the longevity of our products and the compatibility and expandability of a true system. Our quality promise is backed up with a 20 year manufacturer's warranty.
Our environment
ECORASTER is environmentally neutral, OECD-tested and can be recycled. As a result, our ground reinforcement systems are also recommended for use in nature preservation areas. Resources are protected and our CO2 footprint is reduced in the entire supply chain. We prove day after day that quality and environmental sustainability are not mutually exclusive, but complement each other.