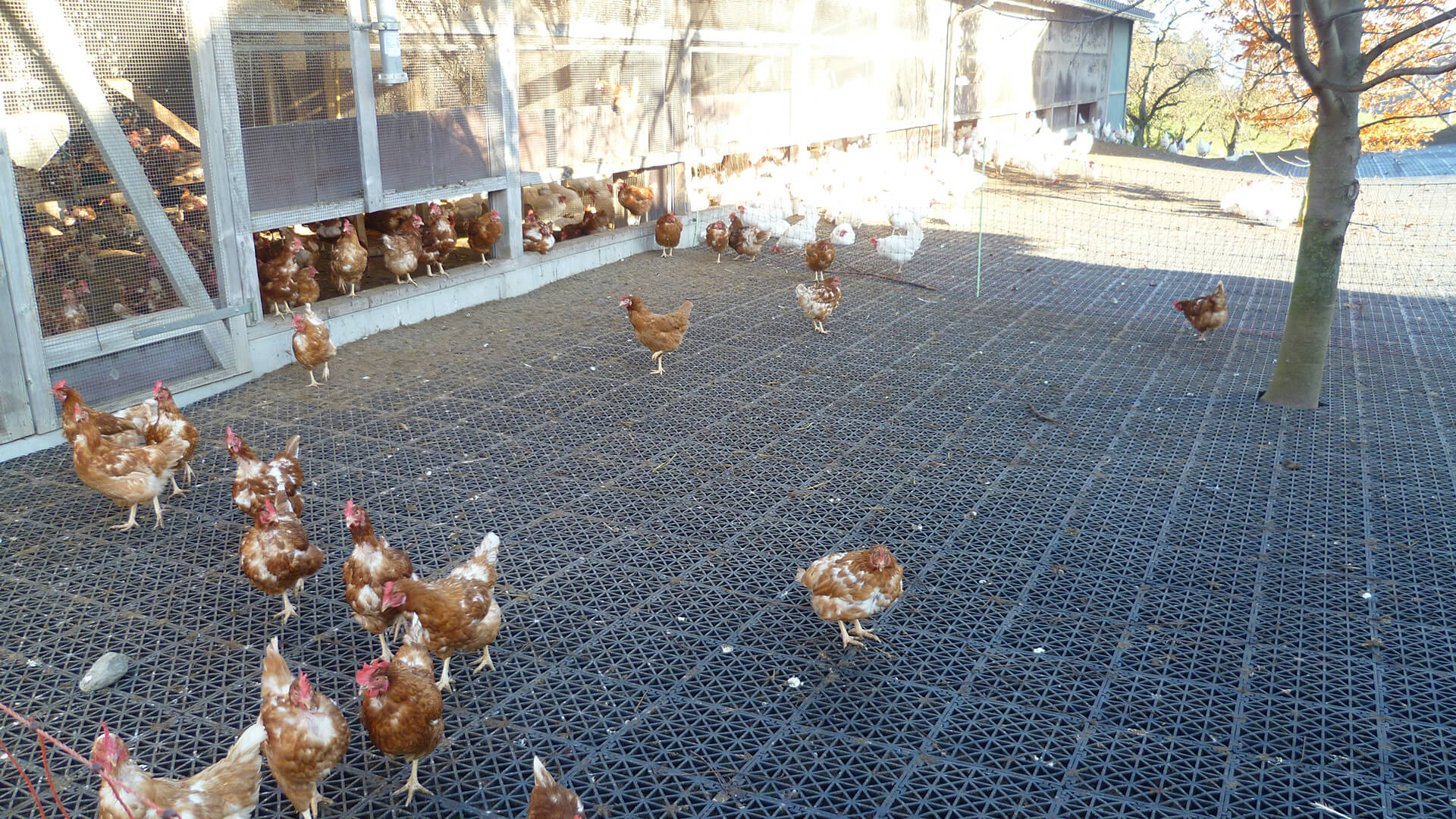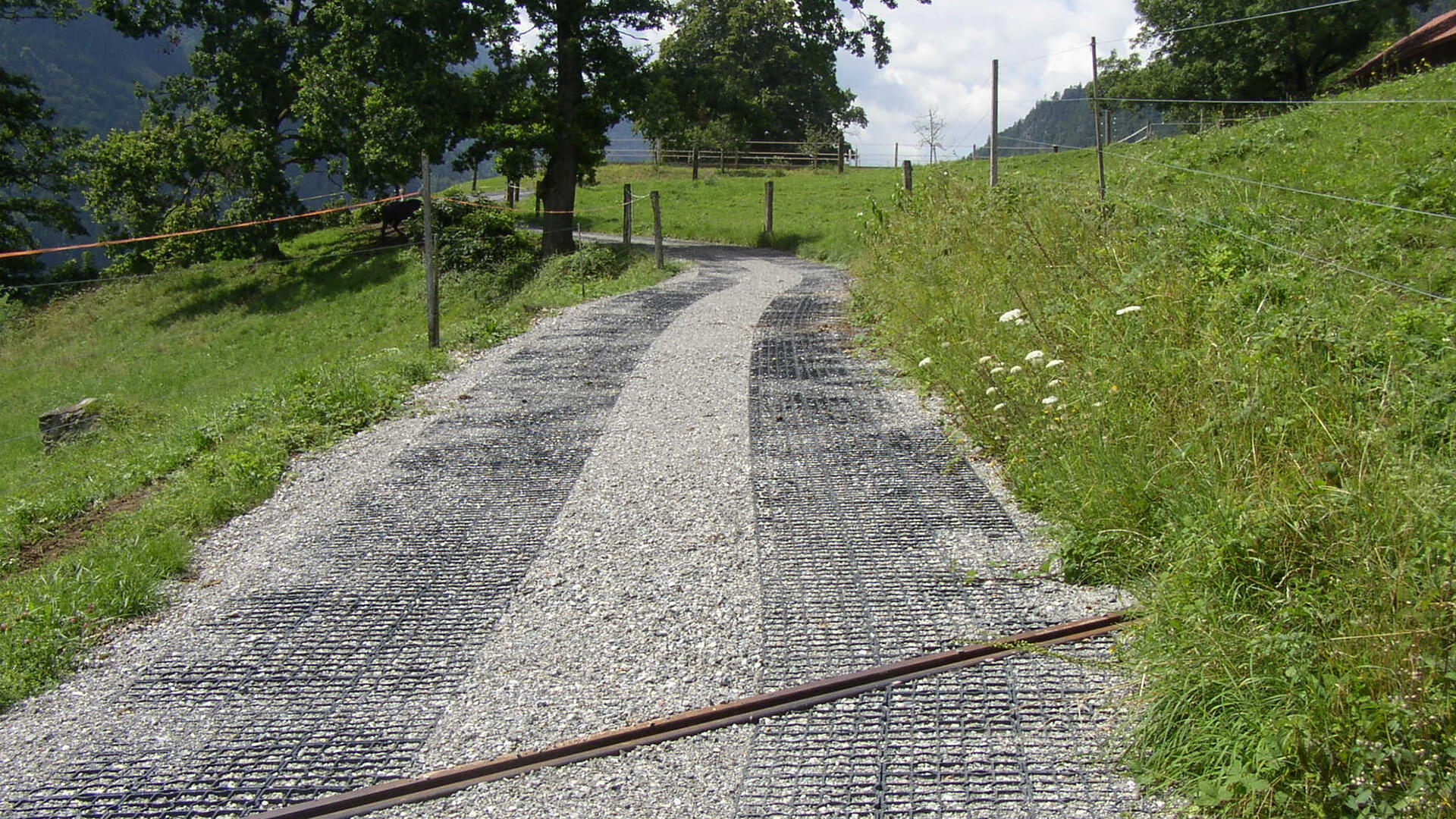 For the protection of people, forests and animals.
The RAL-tested solution for hard-wearing areas without mud.
There is no shortage of heavy use areas in agriculture and forestry applications: Access roads, forest tracks, enclosures and field access areas are only some of the problem areas which have to contend with mud, sludge and deep ruts.
ECORASTER makes mud and sludge a thing of the past and creates safe and hard-wearing surfaces. The reinforced permeable surfaces counteract high loads by livestock or farm machinery and help the ground retain its natural rainwater retention properties.
Increased safety and animal welfare
Wet conditions endanger the welfare of the livestock and can result in high veterinary costs. And in freezing conditions, animals can easily trip and hurt themselves. Make mud and sludge a thing of the past and create safe and hard-wearing surfaces.
As an additional bonus, ECORASTER will significantly reduce your maintenance costs and damage.
Durable forest areas
ECORASTER is the ideal solution to reinforce entry roads, timber loading bays and farm machinery installation areas with ease. Point load is transformed into surface load so that deep ruts and surface damage can be effectively reduced. Forest, walking and cycle tracks can also be installed in a gentle manner to protect the environment, people and livestock.
Our product recommendations for forestry and agriculture