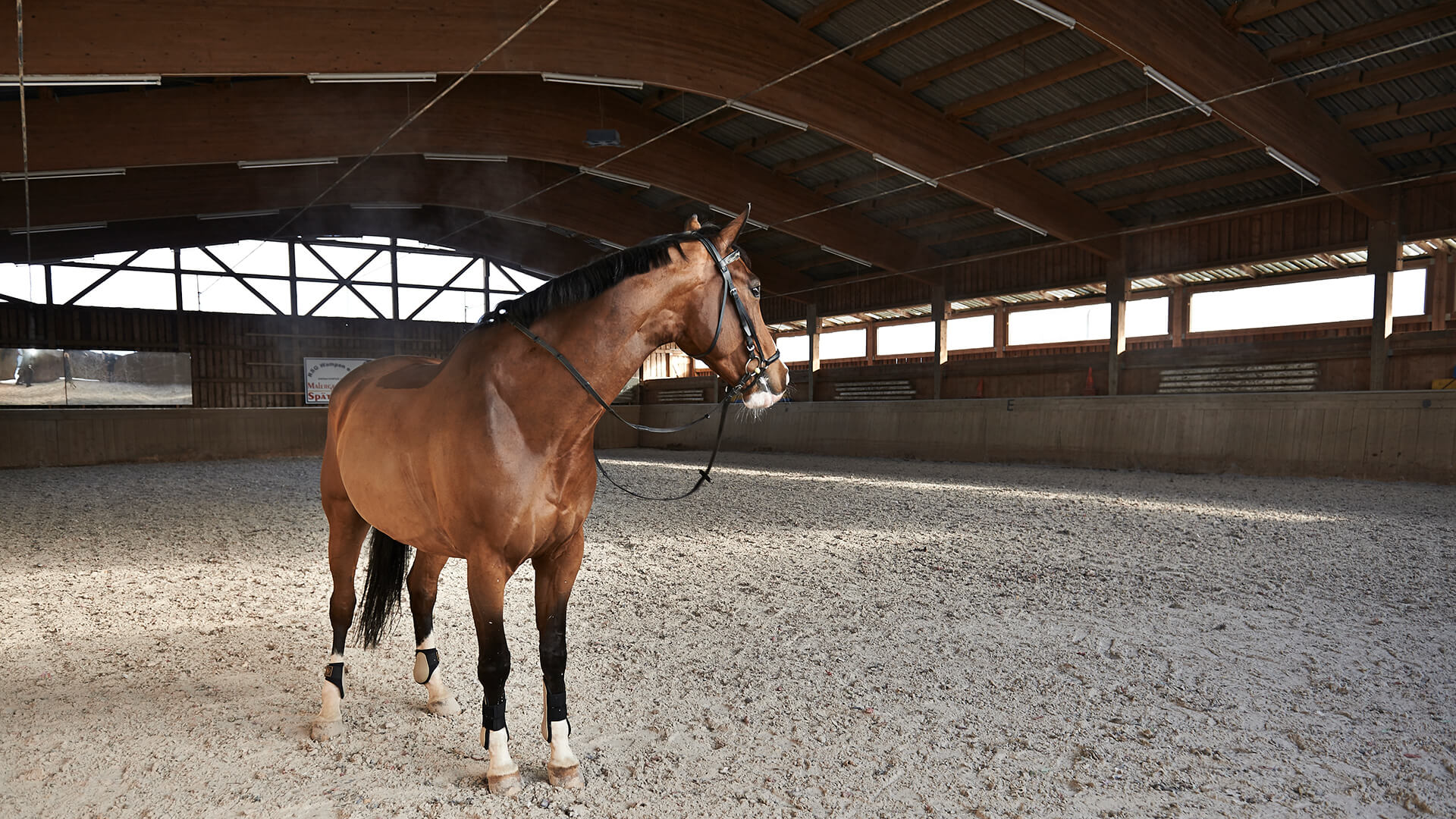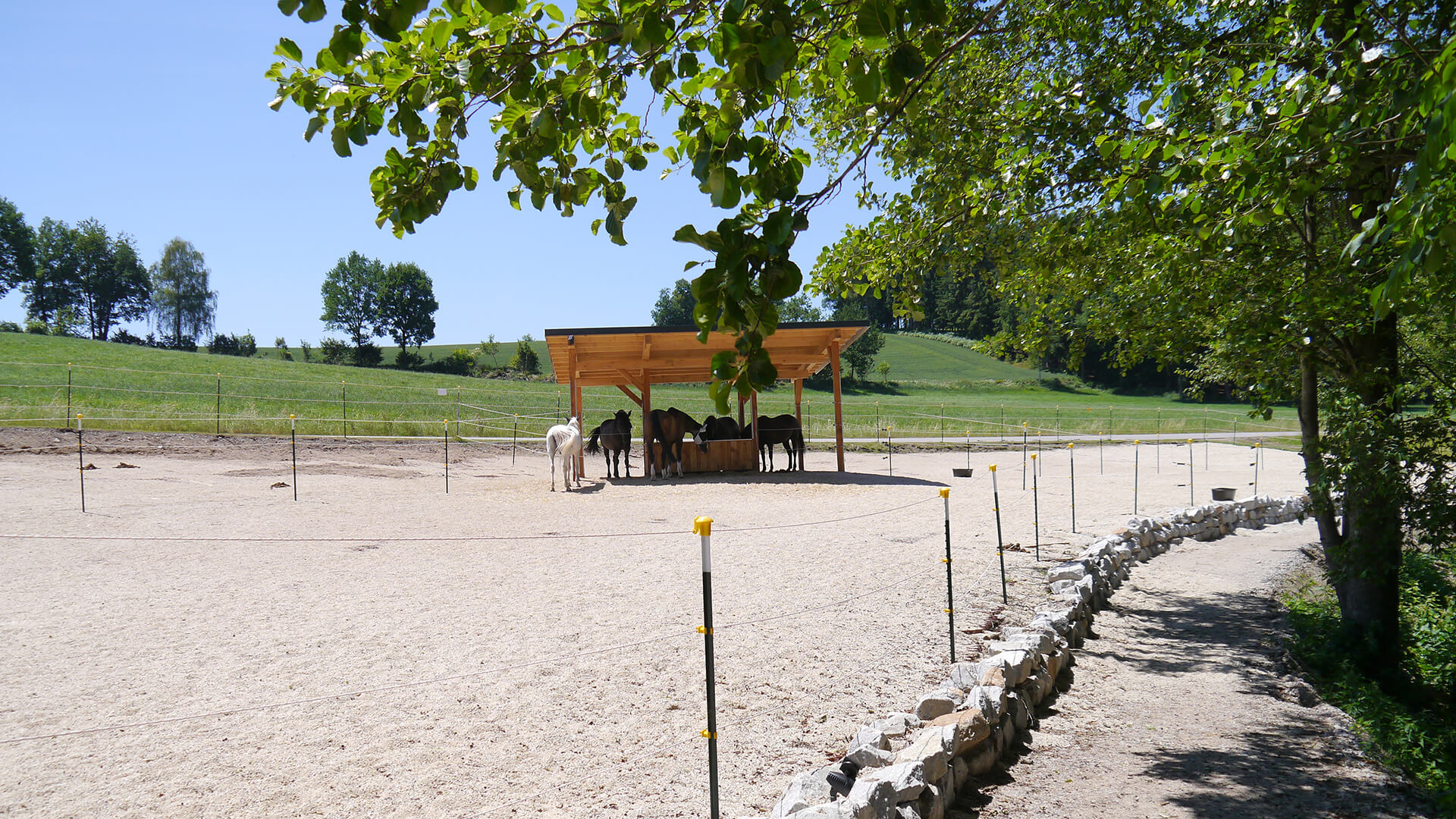 Modern equestrian surfaces for better safety and improved animal welfare.
ECORASTER for your equestrian property: more sport, less mud.
Modern equestrian surfaces are more than just an equestrian surface. They are high-performance surfaces which are adapted to geographical characteristics and support and take care of our animals' welfare. The composition of equestrian arenas, paddocks and other surfaces has a significant impact on the wellbeing and safety of horse and rider.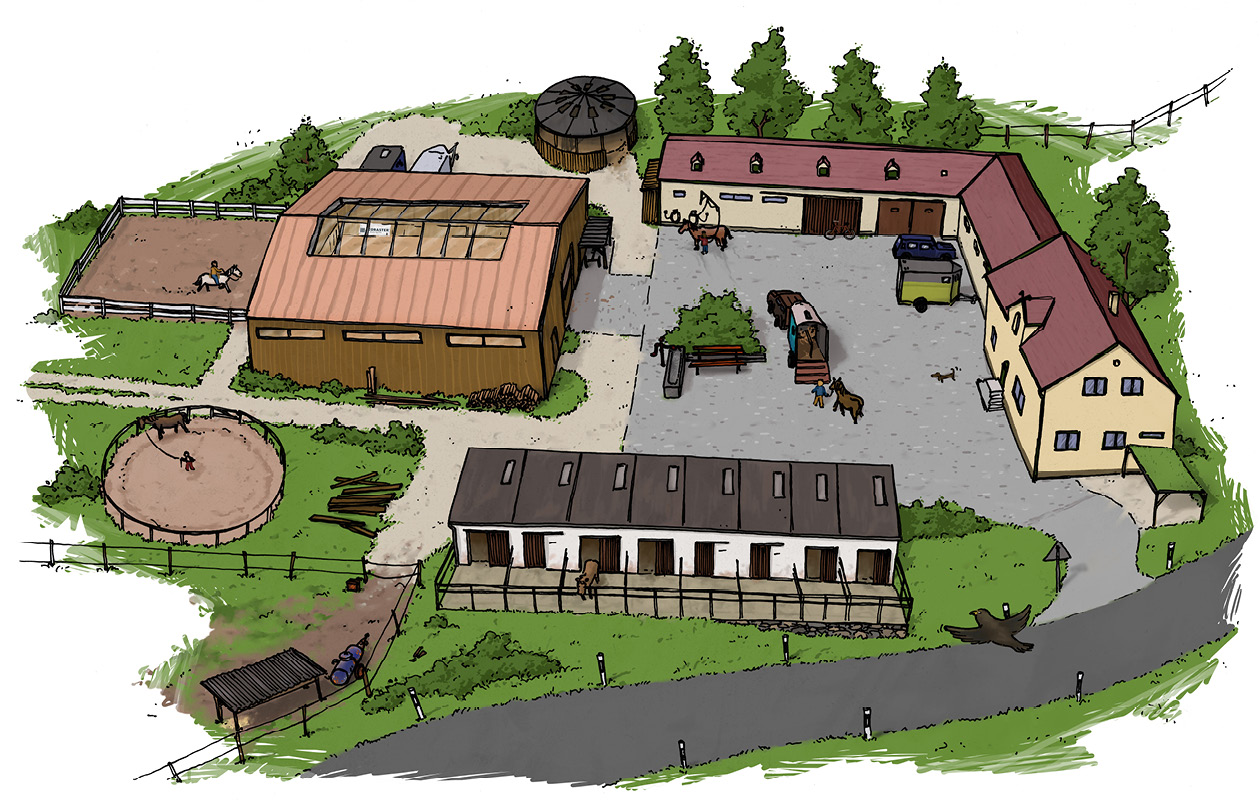 +
Equestrian arena surfaces
TR40, TS50, TE40, TE30
+
Round pen surfaces
TP40, TE40, TE50
+
Indoor & outdoor equestrian surfaces
TR40, TS50, TE40
+
Horse exerciser surfaces
TE40, TP40, TE50
+
Pasture areas and feeding grounds
TE40, TE50
+
Reinforcement of washing and utility areas
TP40, TE40, TE50
+
Courtyards and loading areas
E40, E50, Bloxx
+
Access roads
Bloxx, E50, E40
+
Paddock surfaces
TP40, TE40
+
Parking spaces
TE40, TE5, Bloxx
+
Field access areas
TP40, TE40, TE50
Developed with professionals
Our ECORASTER equestrian solutions have been developed by and with professionals to turn your problem ground into a reliable and durable equestrian surface. Among our brand ambassadors is Bern Hackl from the "7P Ranch," well-known horse whisperer and coach starring in the successful German TV series "The Horse Professionals." He used ECORASTER to turn a challenging river bed into a stunning paddock.
For perfect equestrian arenas
The ECORASTER range is the perfect separating layer for equestrian arenas and indoor schools: it prevents the base getting mixed up with the expensive equestrian surface or aggregate. The depth of impact is reduced and the surface offers noticeably more spring. This in turn protects your horses' joints and significantly reduces maintenance efforts.
For paddocks, etc.
There are numerous applications for permeable ground stabilization systems in equestrian environments - not least as horses should avoid standing in mud or sludge to prevent hoof problems, joint problems or falls. A functioning composite system and robust and compatible elements are crucial for paddocks. The same applies for open stables, round pens and horse exercisers. Our ground reinforcement systems create durable, easy to clean surfaces.
Our installation recommendation: Installation without a base

ECORASTER Separation layer

Fill according to needs of application
For paddocks and free stalls normally
Fill to top of ECORASTER

Landscape fabric

Recommended depending on soil type

Ground

Remove the top layer of ground, grade and slope
to 1.5 %

Our installation recommendation: Minimum base

Footing/Tread

Footing/Tread layer depending on riding style and application
Arena/riding: 3-4" | 6-8 cm
Paddock and turnouts: ECORATER 40 and 50 series may be used without footing/tread after filling
ECORASTER TE30 requires 3-4" | 8 cm of footing

ECORASTER Separation layer

1-2" | 3-5 cm depending on series

Minimal base

Gravel layer 1-2" | 3-5 cm

Landscape fabric

Recommended depending on soil type

Ground

Graded to 1-1.5 % slope

Our installation recommendation: Classic base

Footing/Tread

Footing/tread mix depending on application and style
Arena and ring 3-4" | 6-8 cm
Paddock/Turnout without footing is possible with ECORASTER TE40 amd TE50.
ECORASTER TE30 requires 3-4" | 8 cm of footing

ECORASTER Separation layer

Fill with 1-2" | 3-5 cm depending on ECORASTER.
Ensures excellent drainage and support

Levelling layer

Fine gravel type 8 or similar

Base layer

Gravel 4-12" | 10-30 cm deep depending on soil type and drainage requirements

Ground below

Graded and sloped to 1-1.5 %
Our product recommendations for equestrian applications