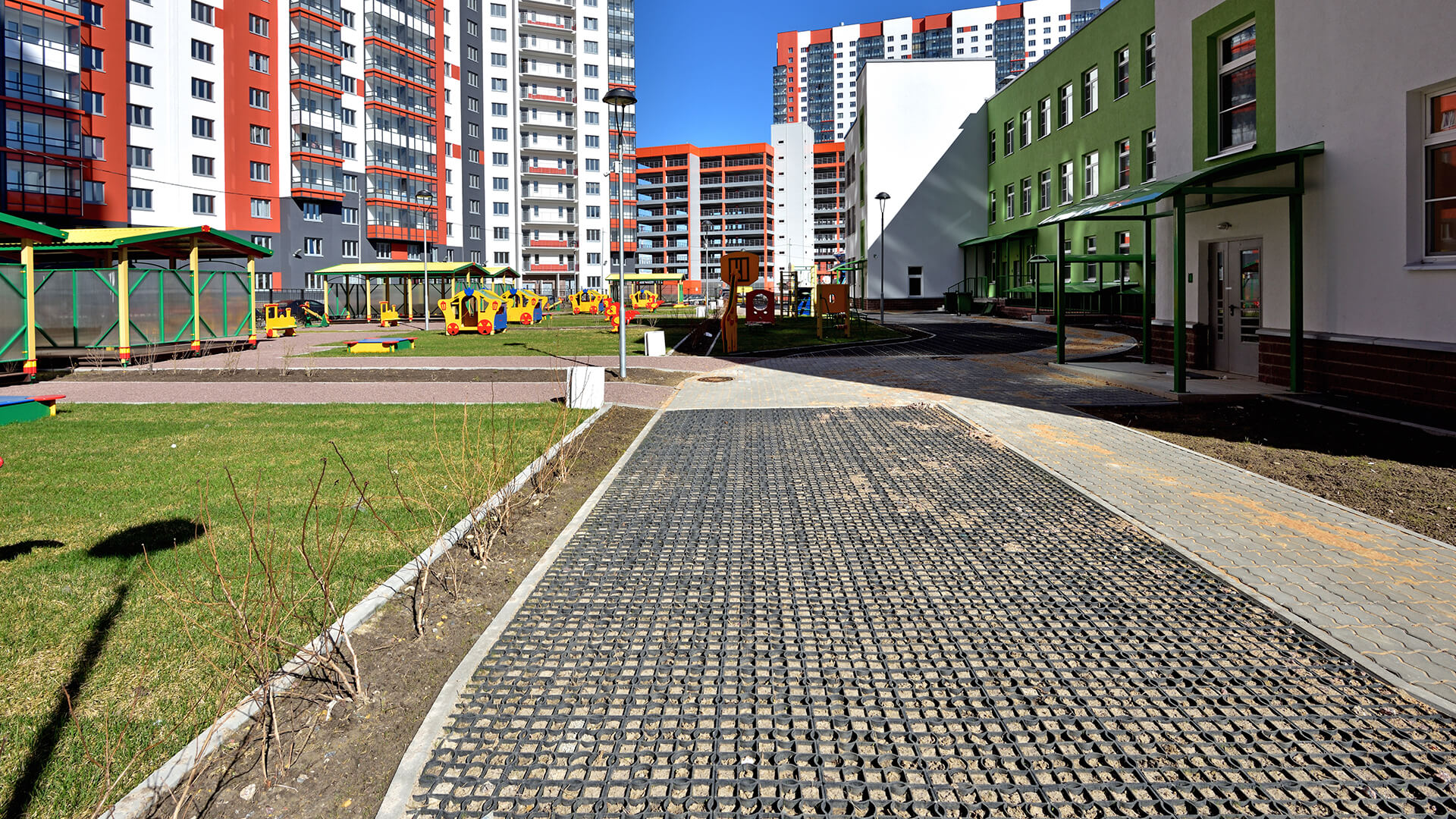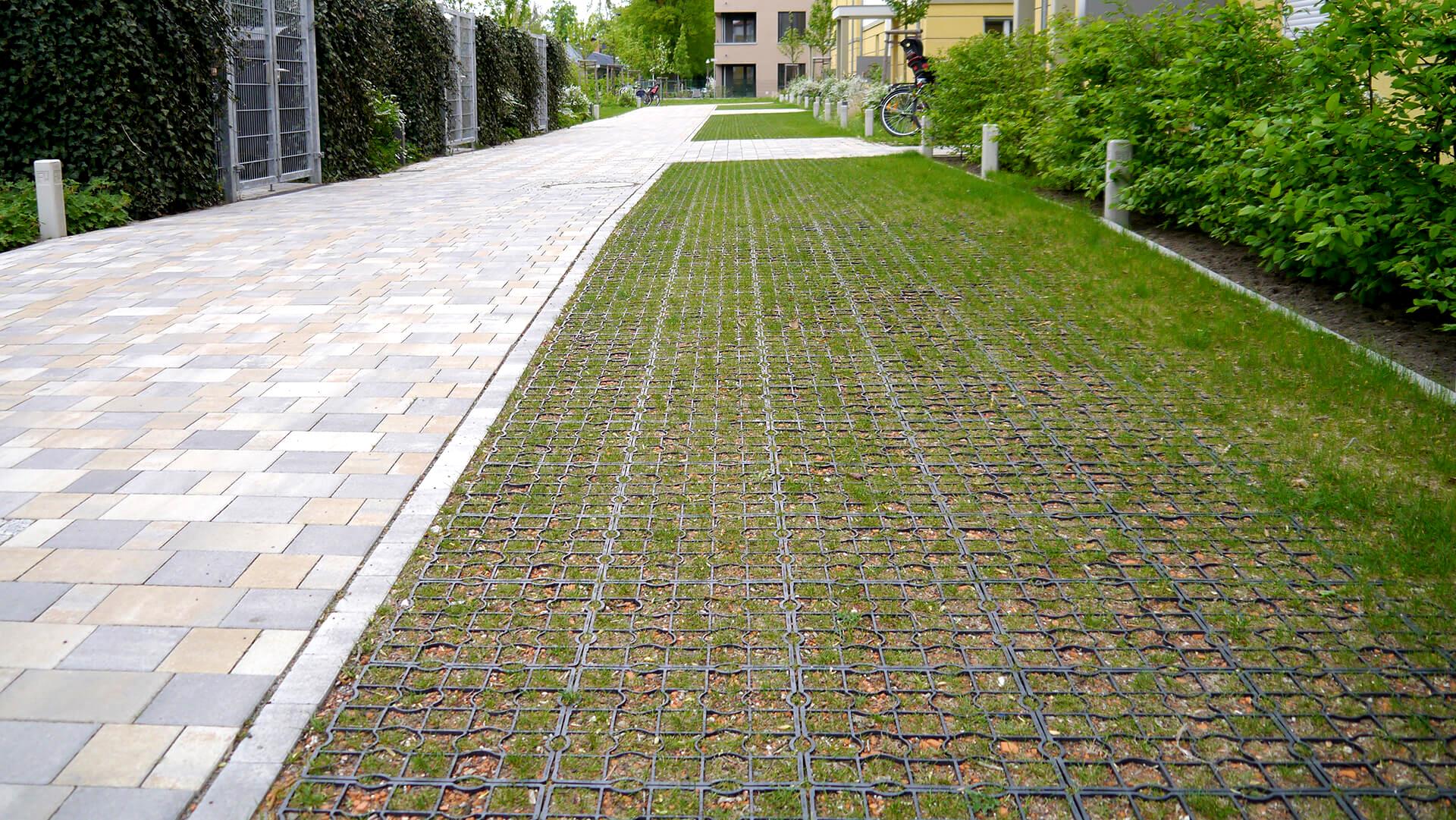 Fire department access areas
To ensure that help arrives quickly and doesn't get delayed by poor access conditions.
Fire department operations are often hampered by inadequate access roads, installation and movement areas or their insufficient load-bearing capacity. Clogged up tire threads and bogged vehicles add unnecessary minutes to precious response times. Improper ground stabilization, low material quality and gravel turf are among some of the reasons for the insufficient load-bearing capacity of many fire department access areas.
The requirements
Driveways or access roads and installation/movement areas for the fire department must be reinforced to withstand an axle load of up to 10 metric tonnes and a permissible total weight of 16 metric tonnes (min. load class in accordance with the German road construction regulation RStO 12). The characteristics of gravel turf (basic construction) no longer fulfills the requirements of the load class according to RStO 12.
The solution
The ECORASTER ground stabilization system reinforces the surfaces without sealing it. Despite very high load values (up to 800 to/m² depending on fill material), rainwater/fire-fighting water can drain away, usually without the need for an expensive drainage system in the base. The use of ECORASTER systems guarantees that aerial rescue trucks reach the incident site swiftly and can be positioned safely.
Our product recommendations for emergency access areas