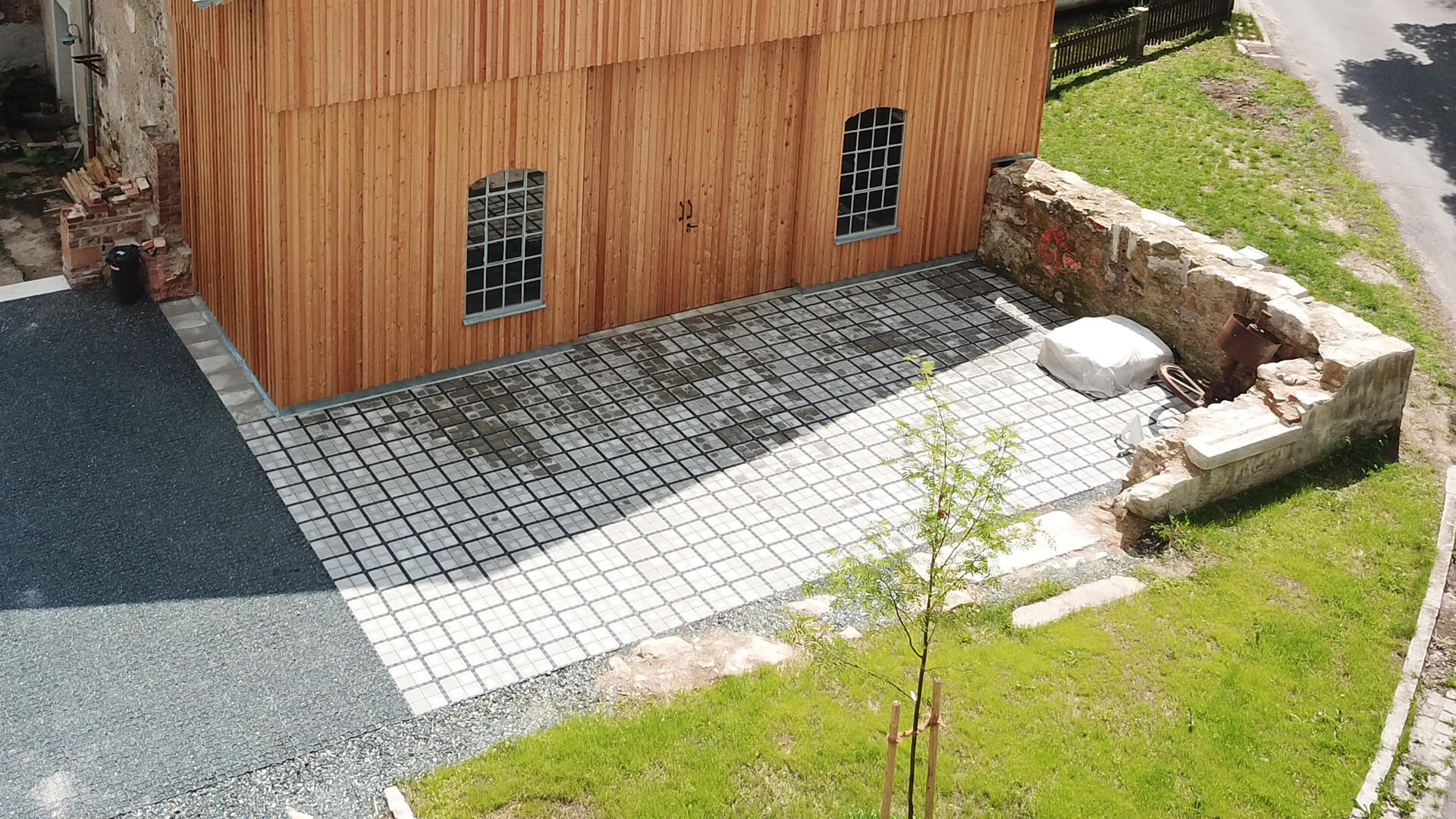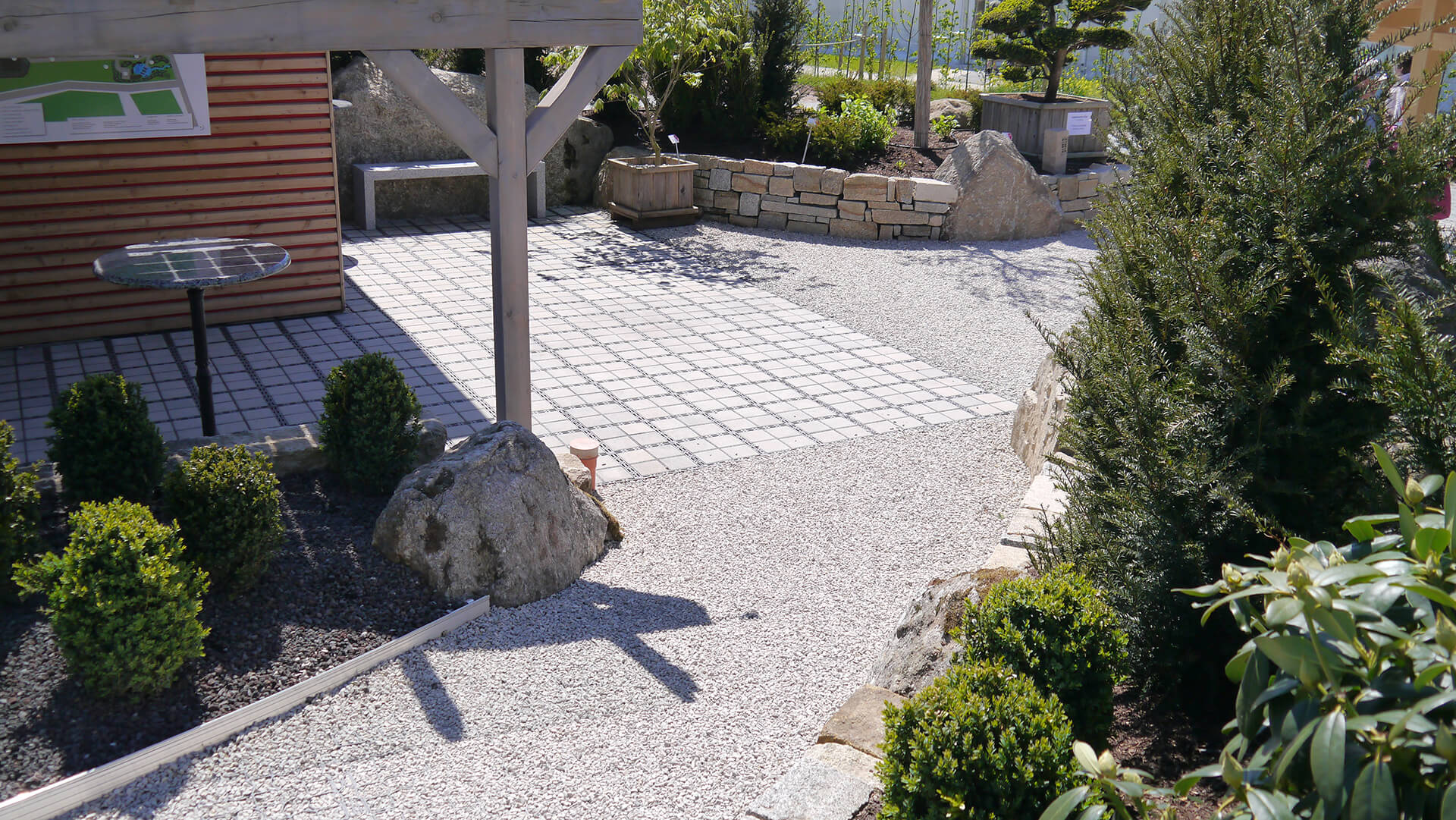 For beautiful driveways, parking spaces and gravel paths: ECORASTER.
Low-maintenance areas and reduced precipitation tax.
Are you looking to create a parking area, reduce the maintenance costs for your gravel paths or simply pay less precipitation tax? Are you looking for a durable alternative for the exposed aggregate concrete slaps on your driveway? ECORASTER is far superior to easily breakable lawn grids or grass pavers. You are choosing "The ground reinforcement system", a professional product that is extremely versatile for use in your home and garden: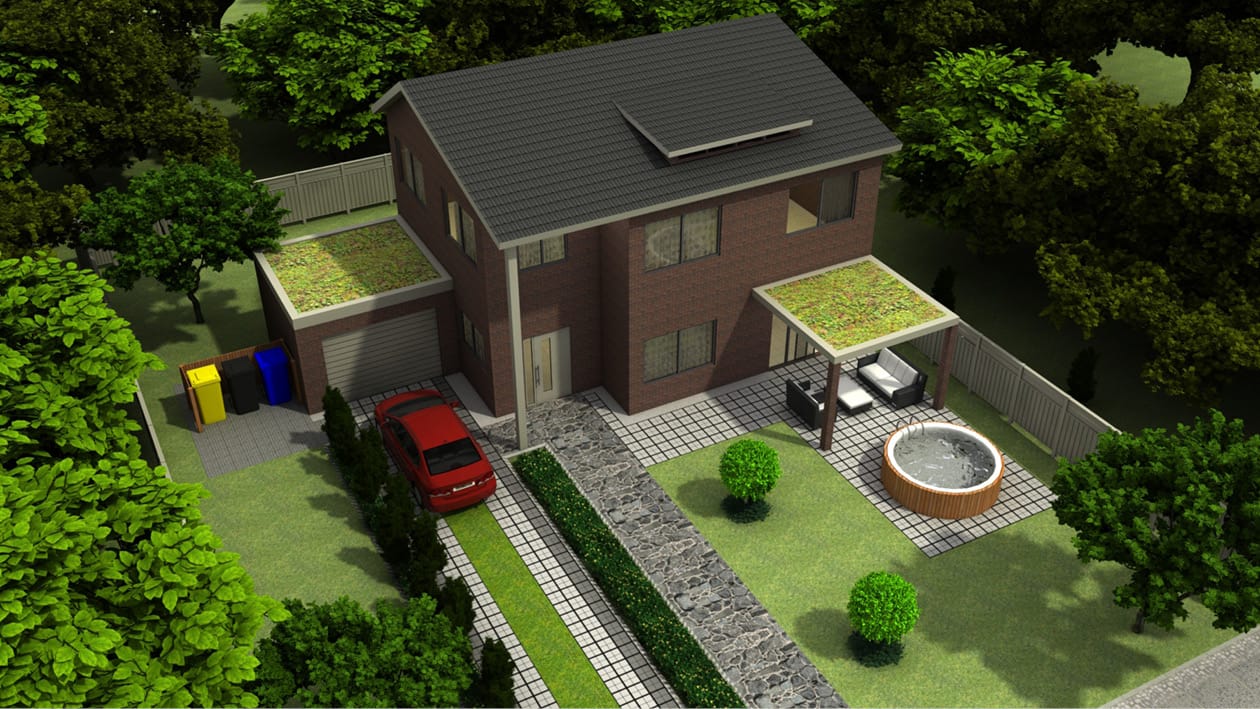 +
Storage and parking areas: planted or filled (e.g. with gravel or stone chips)
+
Access roads/driveways and car ports: planted, filled or with Bloxx (concrete paving)
+
Base layer under natural stone slabs
+
+
Foundation for pools, hot tubs and summer houses
+
Looking for roof greening? Ask for our ECOSEDUM PACK
Let your creativity rule!
Thanks to the various filling materials, the sky is the limit when it comes to creativity. Combine our paving stones (ECORASTER Bloxx) with planted elements, design a driveway with Microgreen (extremely hard-wearing sedum) or say goodbye to annoying ruts around the garbage area.
The easy and quick installation lets you realize any project such as timber stockyards, pathways and driveways in no time at all. In comparison to conventional concrete systems, our ground stabilization is not only more gentle on your back, but also more environmentally friendly.
Simple installation
ECORASTER can be laid onto the prepared substrate in just a few easy steps. The individual pre-assembled reinforcement elements snap into the safety composite system when light foot pressure is applied. And thanks to our matching accessories and the fact that all elements can be cut to size, adaptations, curved sections, bends or gradients present no problem at all.
Our product recommendations for home and garden