ECORASTER S50 – the first choice for erosion protection.
The S50 range will win you over with its high flexibility and universal applicability.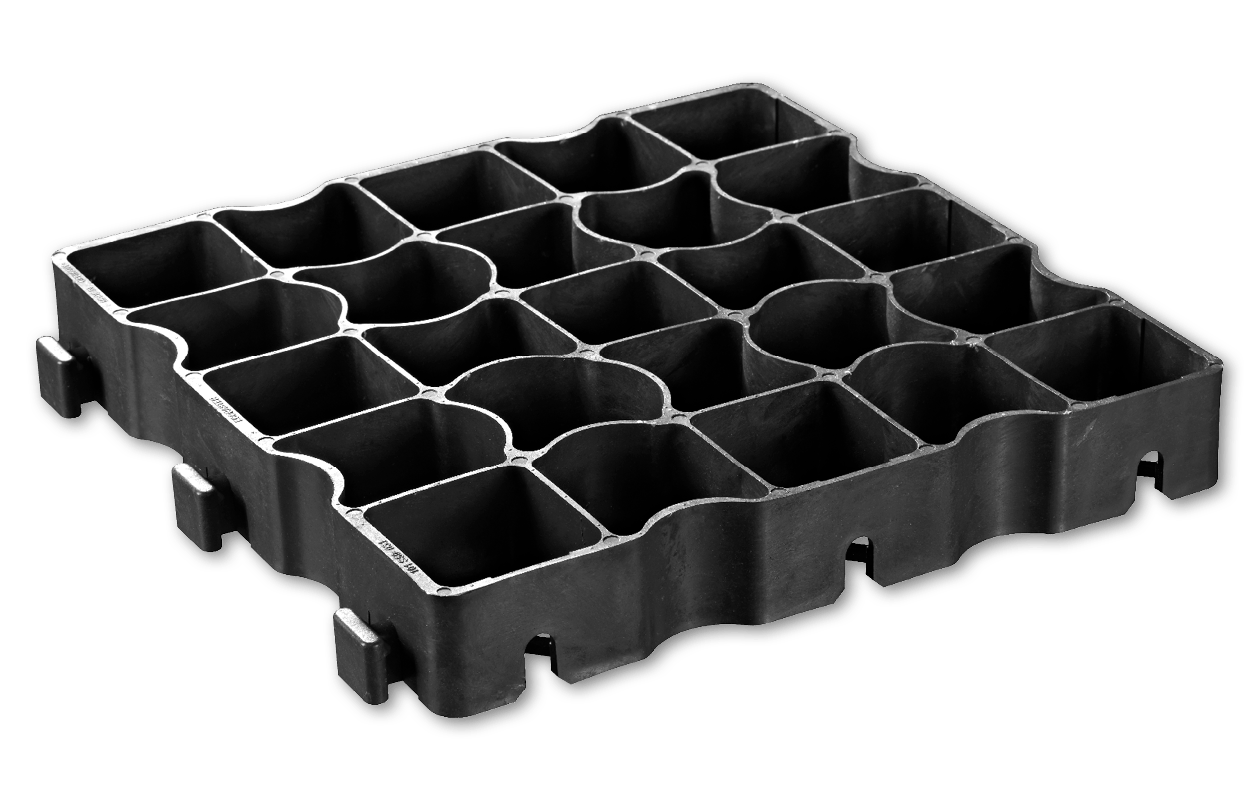 Product description
Thanks to the slightly thinner and more flexible construction, the S50 adapts to the ground like a piece of chain mail and stabilizes the surface. Thus, the ECORASTER S50 is ideal for slope reinforcement, erosion protection, but also lends itself to lighter applications, such as stabilized gravel paths.
Dimensions:

33 x 33 x 5 cm | 12.99 x 12.99 x 1.97 "

Wall thickness:

up to 2.5 mm | 0.1 "

Weight per piece:

0.74 kg

Weight per m²:

6.66 kg

Material:

LD-PE, recycled

Area per pallet:

57.33 m²
Regularly tested and certified
Home and garden

Erosion protection