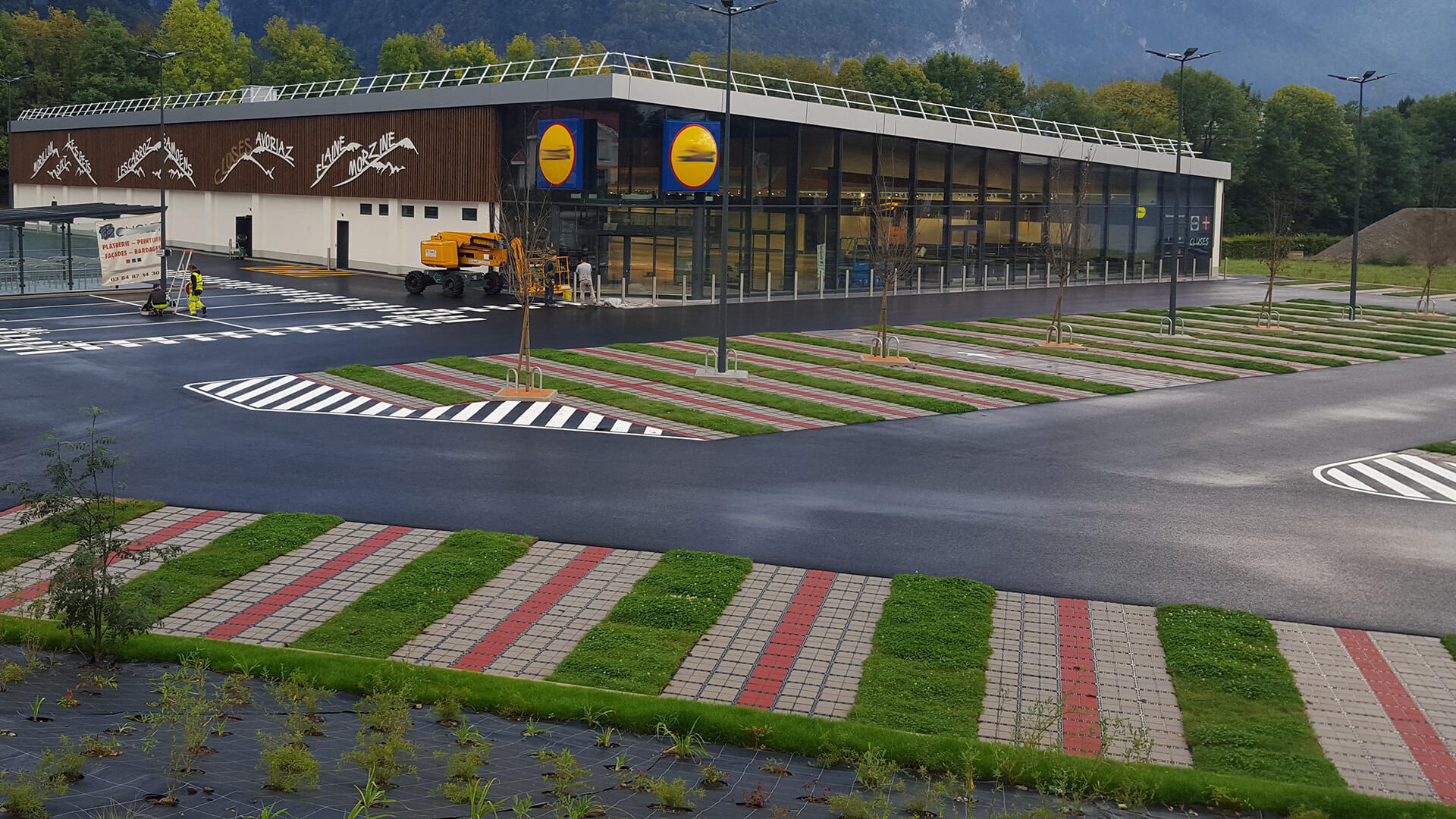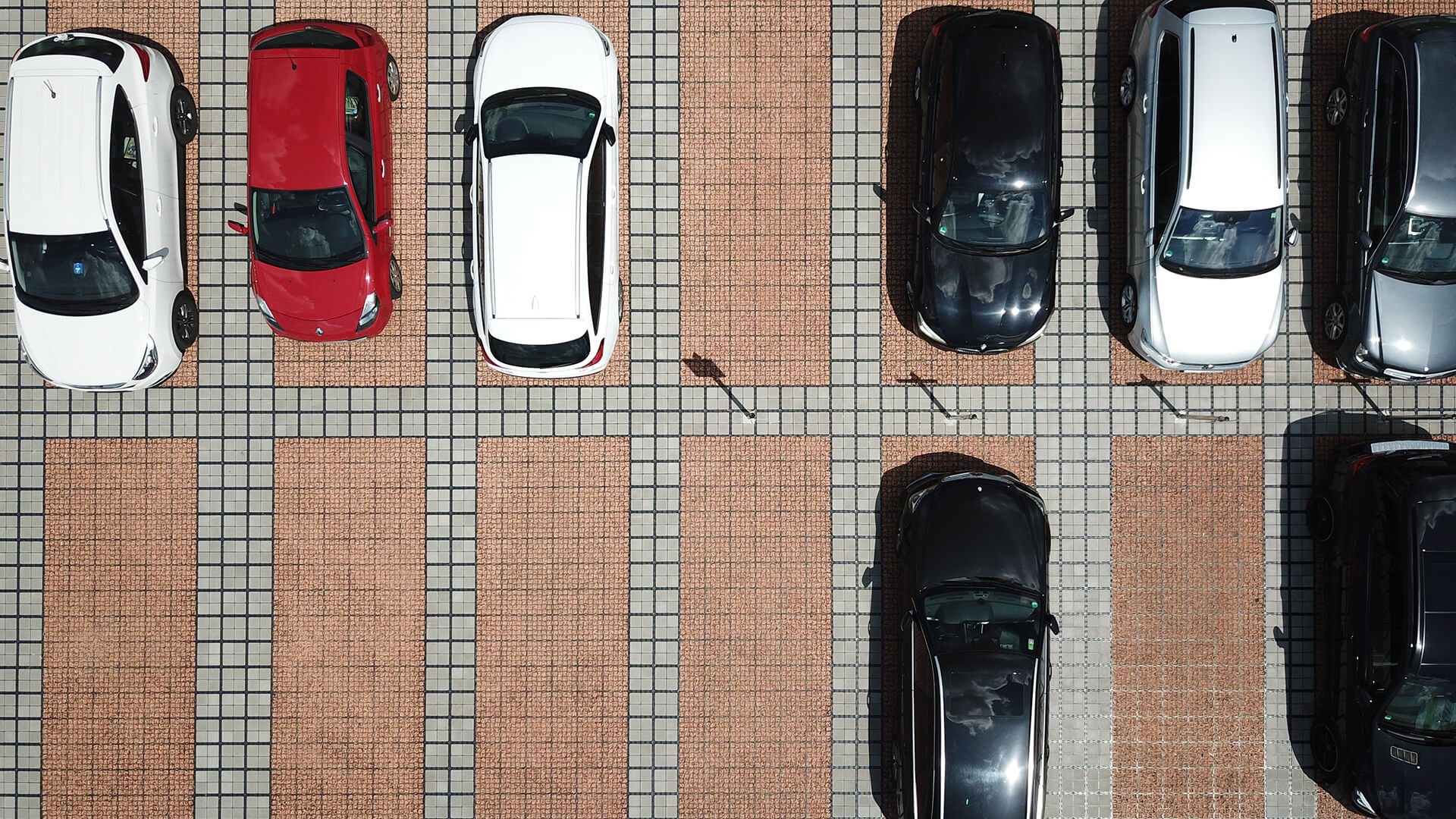 Parking lots with permeable ground stabilization.
Intelligent rainwater management through water-permeable parking lots.
In front of the door, the office building, the shopping mall or in the residential area. If we want to be mobile, we need to be able to park our means of transport. Due to ongoing land usage, on the other hand, it is also imperative that areas retain their permeable characteristics, unused wasteland is recycled and - above all - the rainwater retention properties of the ground are maintained. ECORASTER ground reinforcement systems are ideal for large parking lots and can be integrated into the cityscape or environment in a pleasing and modern manner.
The benefits
Highly hard-wearing parking lots (up to 800 t/m2)
Optimum water retention function
Cost saving on precipitation tax
Modern parking lot design thanks to versatile filling options
Fast installation, low maintenance
Particularly durable thanks to the innovative composite system and sturdy grid construction
Versatile filling options
Thanks to the versatile filling options, planners can choose from a wide range of creative space design choices: Green areas fit for traffic and for occasional vehicle parking, modern electric car charging bays with integrated rainwater retention and sturdy sedum plants or classic designs with concrete paving and parking space markings for easy orientation.
The different combination options and matching accessories allow you to customize and enrich your project after completion.
Our product recommendations for parking lots