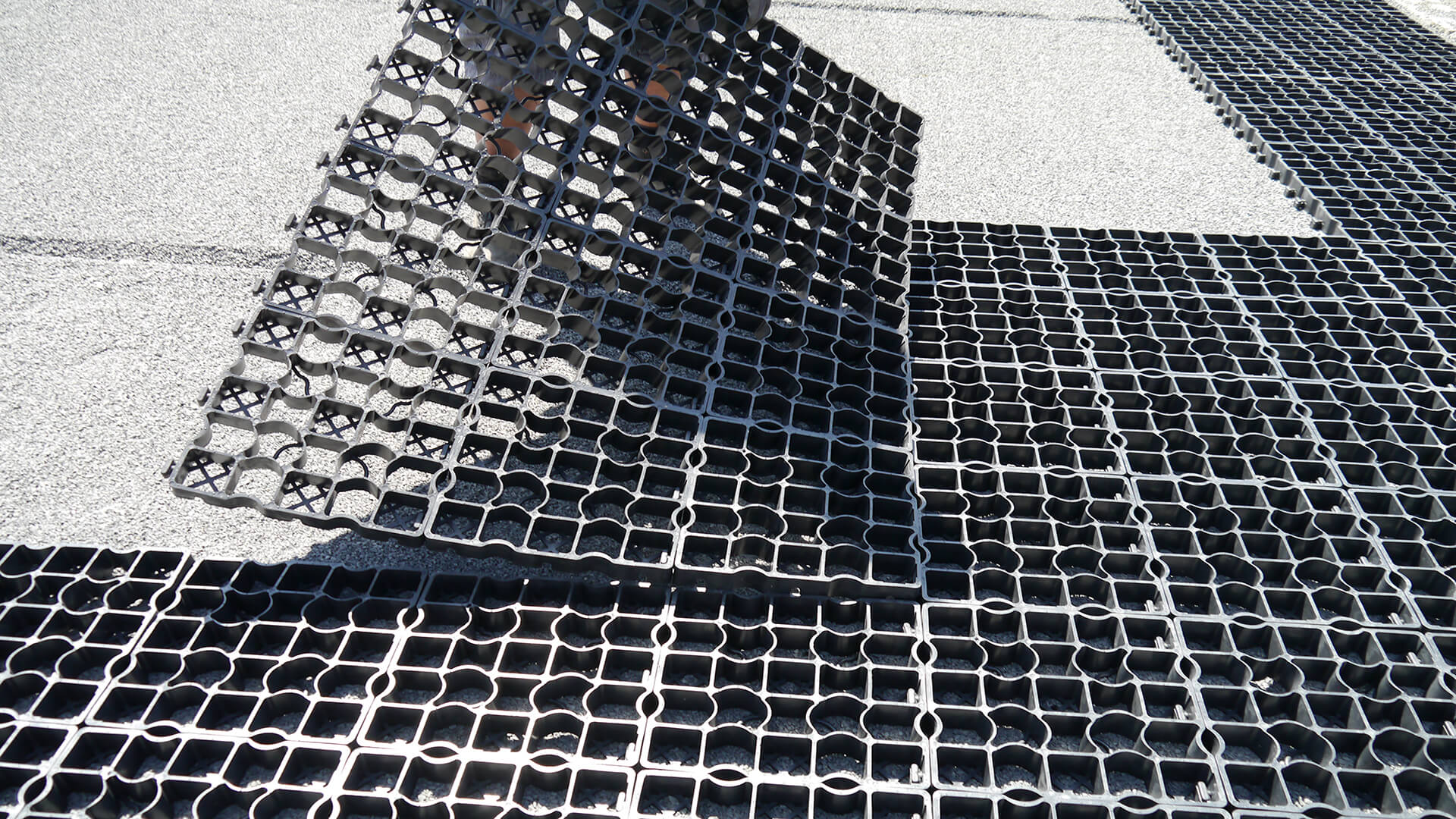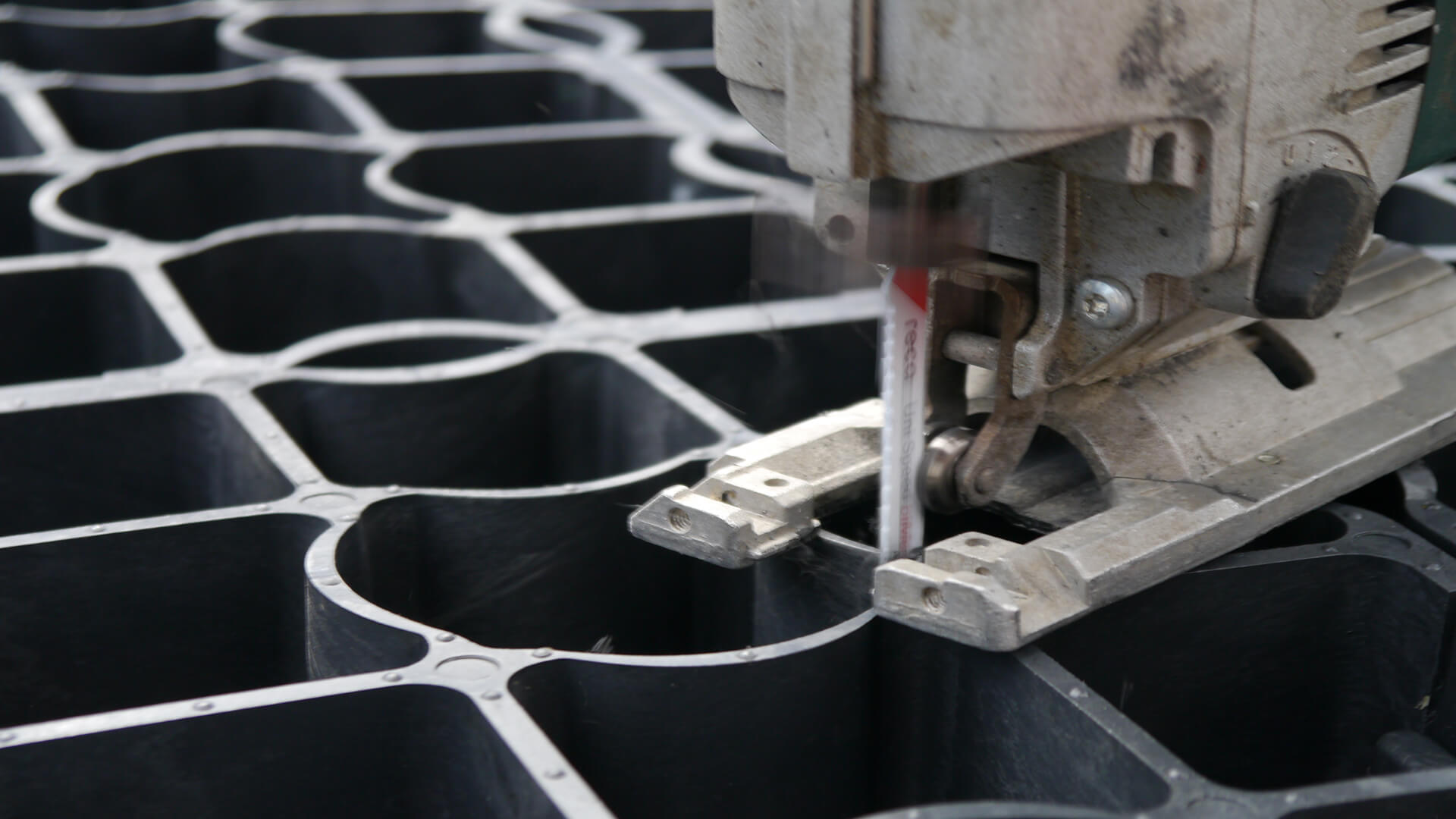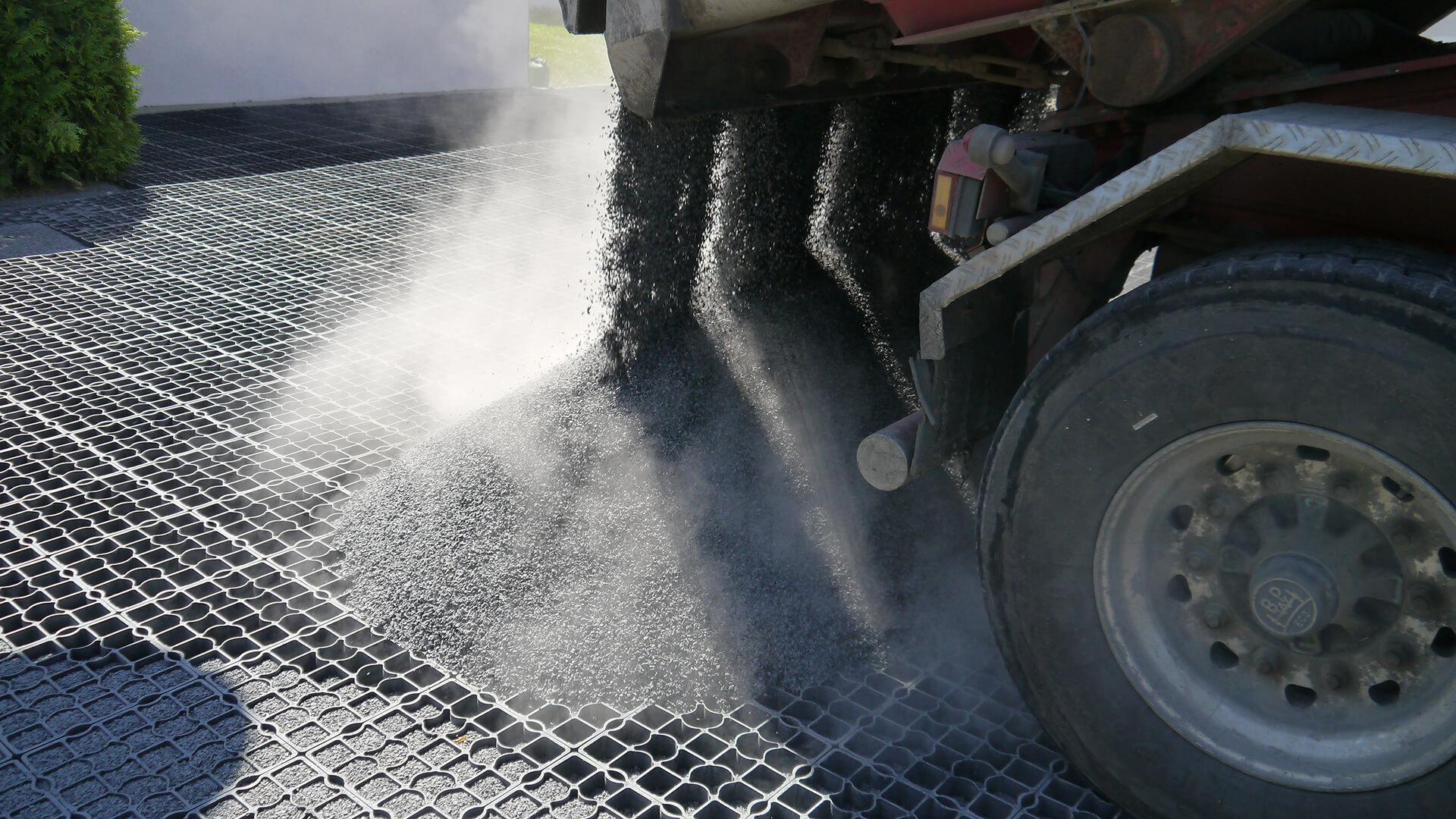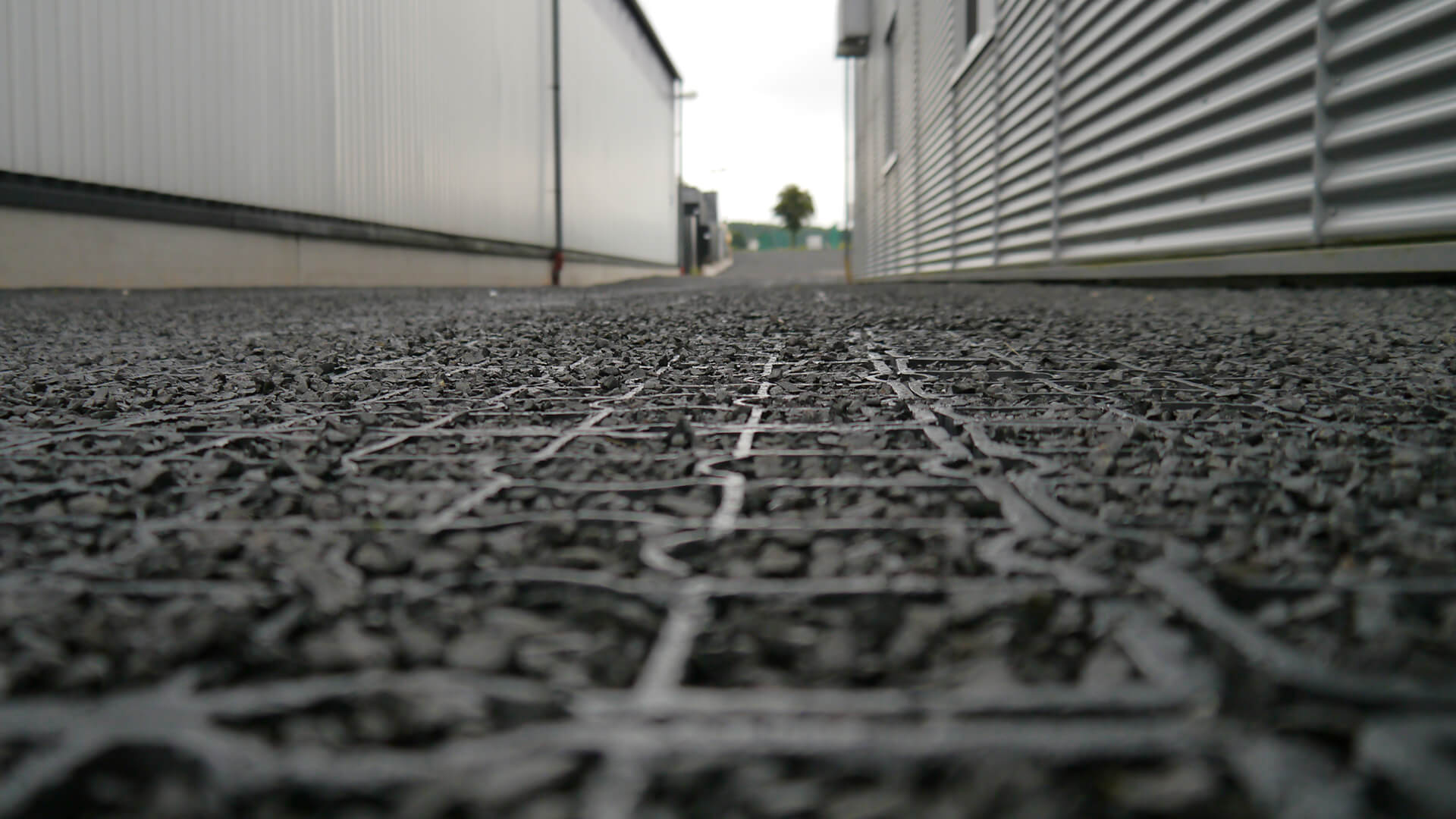 Easy installation of ECORASTER ground reinforcement elements.
Permeable surfaces in no time.
ECORASTER elements can be installed quickly and easily without the need for heavy machinery. The ground reinforcement elements are supplied in pre-assembled layers. One layer is equivalent to approx. 1.33 m² and consists of 12 ground reinforcement elements (4 x 3 pre-assembled pieces). This allows you to cover a lot of ground in a short amount of time.
Depending on fill type, please ensure the correct base prior to installation as recommended.
Installation
Start installing the elements in one corner of the prepared area. The connecting pins of the first layer must point in the laying direction (towards the worked area). The next layers are then placed in line with the connecting pins of the already installed ECORASTER elements. Light foot pressure is sufficient in order for the ground reinforcement element to easily lock into the composite system. In order to achieve an even pattern, we recommend installing the elements in a stepped manner along a guideline.
Adjustment – Cutting to size
ECORASTER elements can be cut and adjusted to size using traditional wood working tools. The following tools have proven useful for the quick and clean machining of ground reinforcement elements:
Jigsaw
Electric ripsaw
Hand-held circular saw
Cut-off saw
Filling – Finished!
There are different filling options for ECORASTER. A few handy hints:
ECORASTER E-types
Shorten the settling time by overfilling the area prior to compacting by vibration.
Combination E50 and Bloxx
Please note the sequence: Insert the Bloxx stones first, before filling the E50.
ECORASTER Bloxx
Excessively small cuts should be avoided; we recommend keeping to a minimum of >50 % of the stone size. Gaps can be bridged using E50 or stone chips/gravel.
Please note: Dividing
In order to facilitate installation, ECORASTER is pre-assembled ex works. Pre-assembled pieces can be divided up if required: Position the pre-assembled layer onto a second layer and push the sheets downwards out of the composite system using your foot. Please ensure that the snap tabs are disconnected in the correct direction.
Installation instructions