ECORASTER X30 – the No. 1 solution for bases.
The durable ground reinforcement system and ideal base for paved surfaces.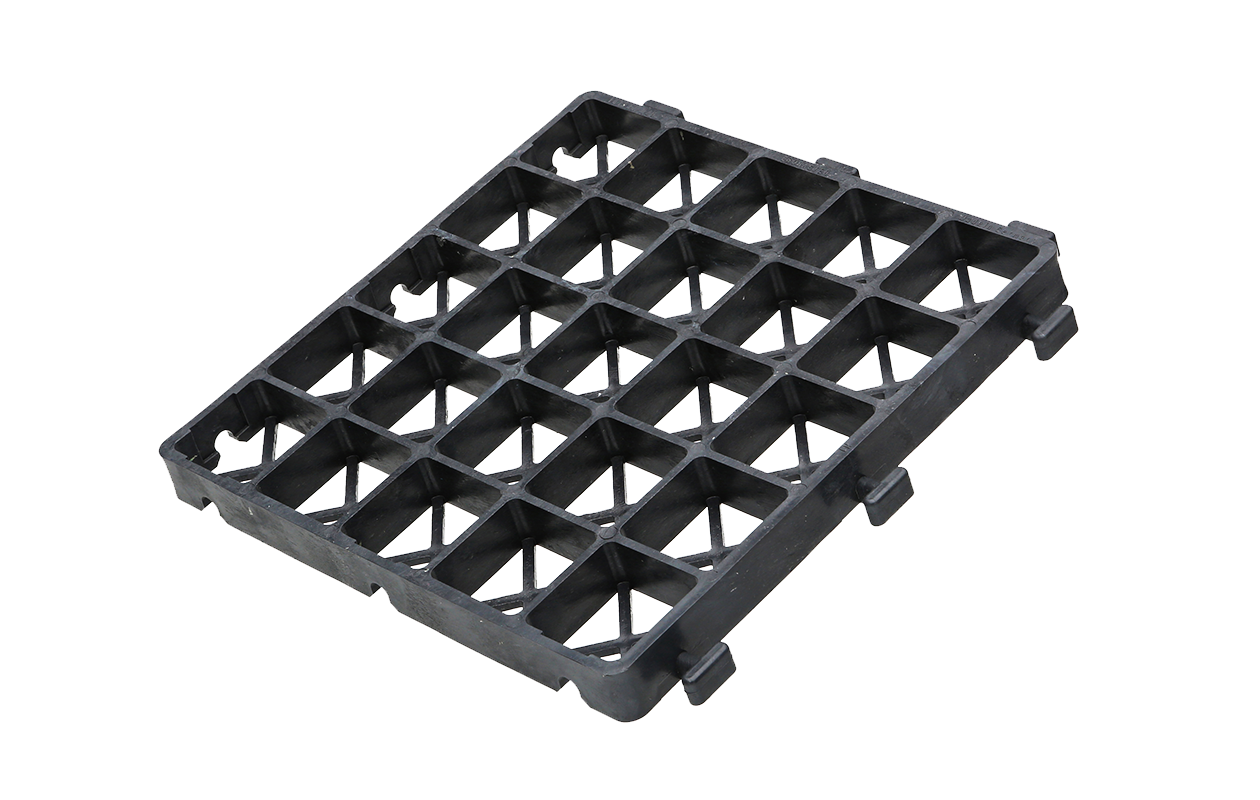 Product description
In excessively soft ground or where excavation is not possible, sandwich construction using ECORASTER X30 is a popular solution. The resulting double composite structure efficiently distributes occurring loads. Furthermore, the X30 is commonly used as a base layer for natural stone or paving slabs or to protect against deep trenches.
Dimensions:

33 x 33 x 3 cm | 12.99 x 12.99 x 1.18 "

Wall thickness:

up to 5 mm | 0.1968 "

Weight per piece:

0.73 kg

Weight per m²:

6.57 kg

Material:

LD-PE, recycled

Area per pallet:

94.66 m²
Regularly tested and certified